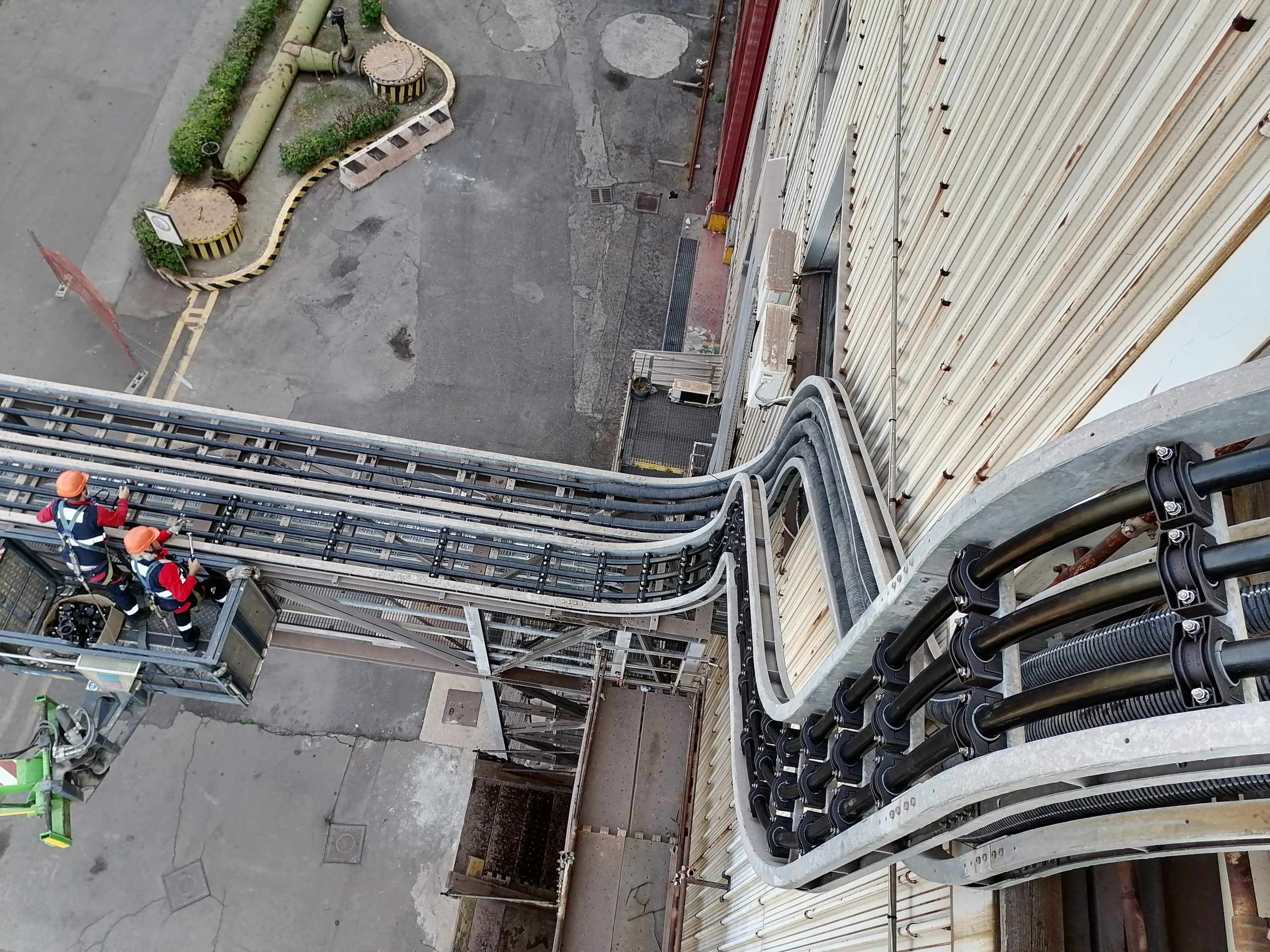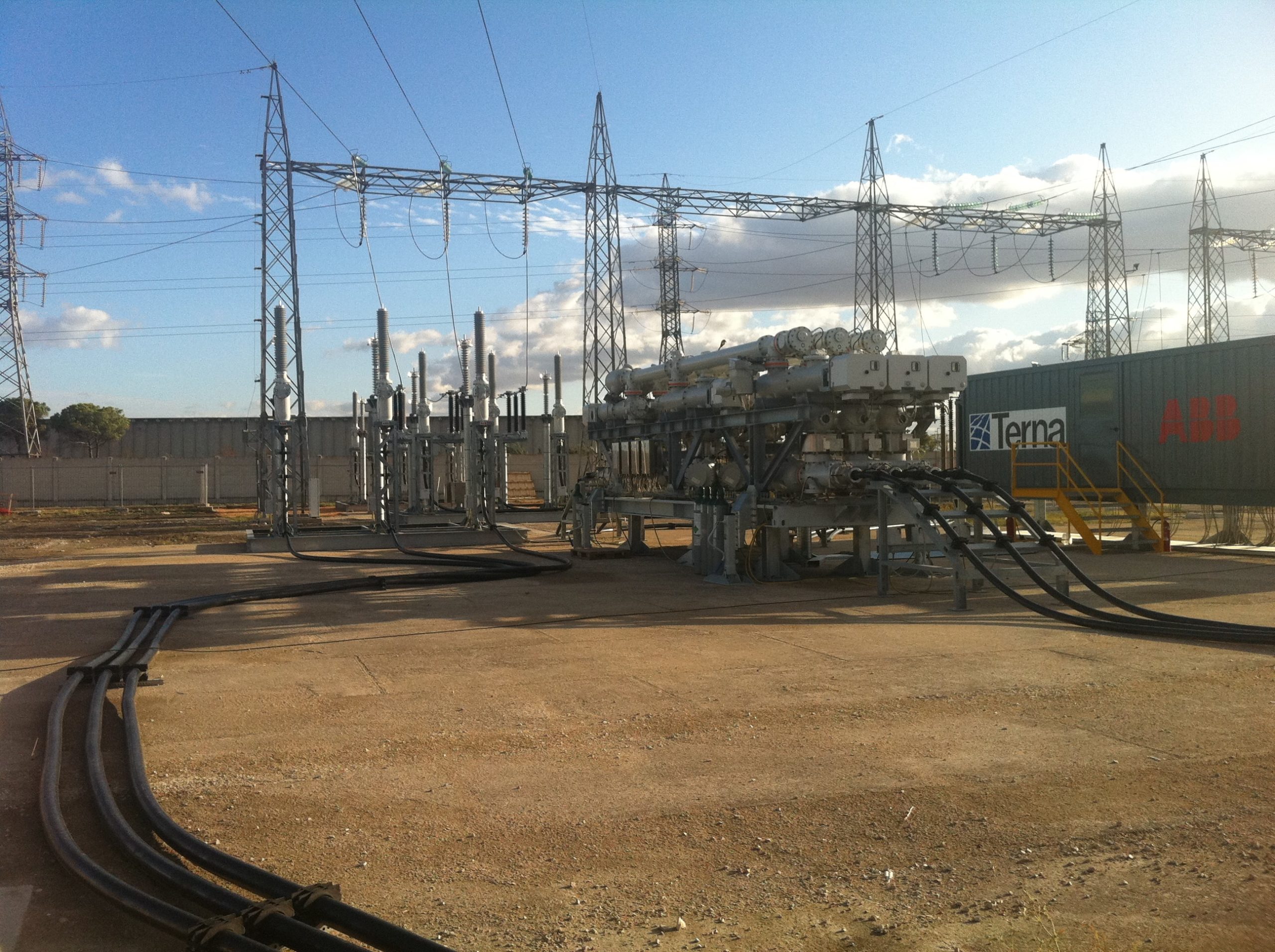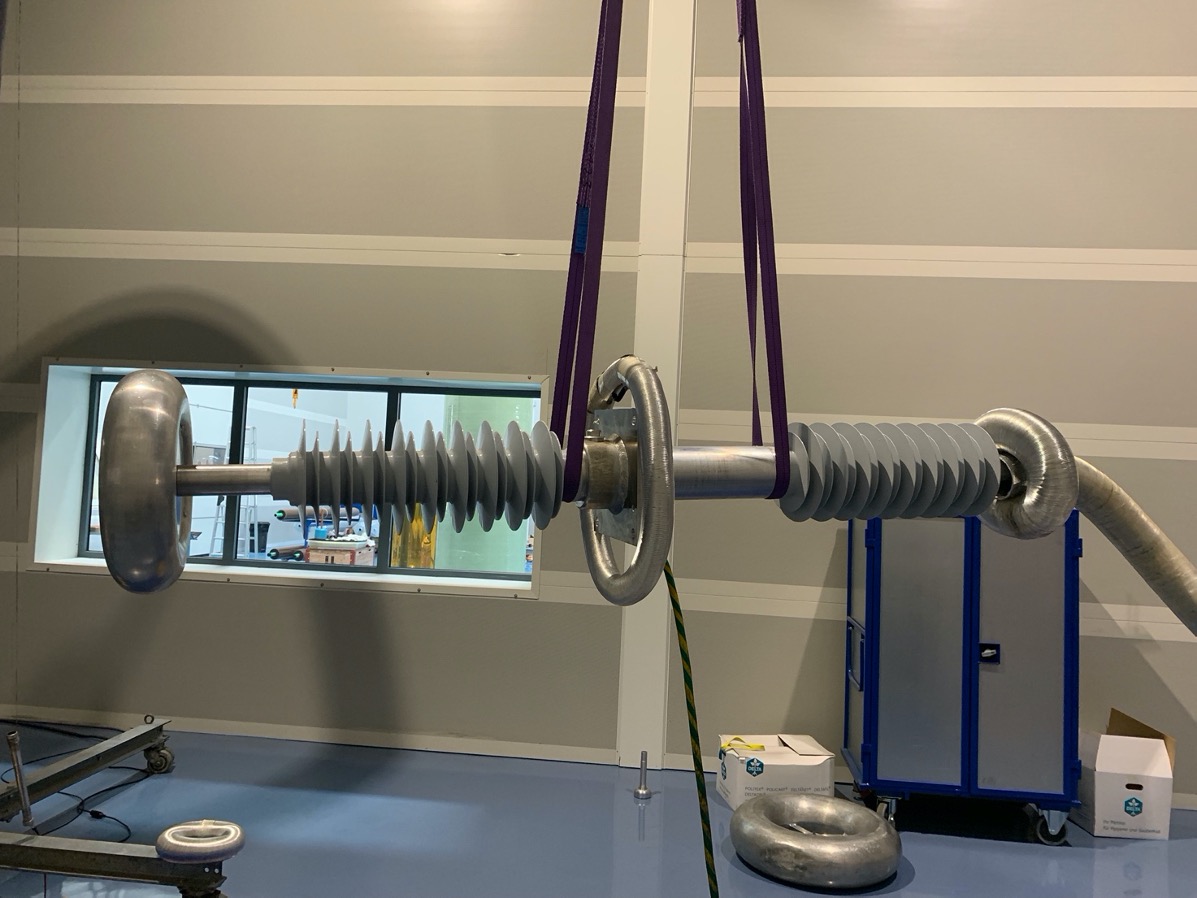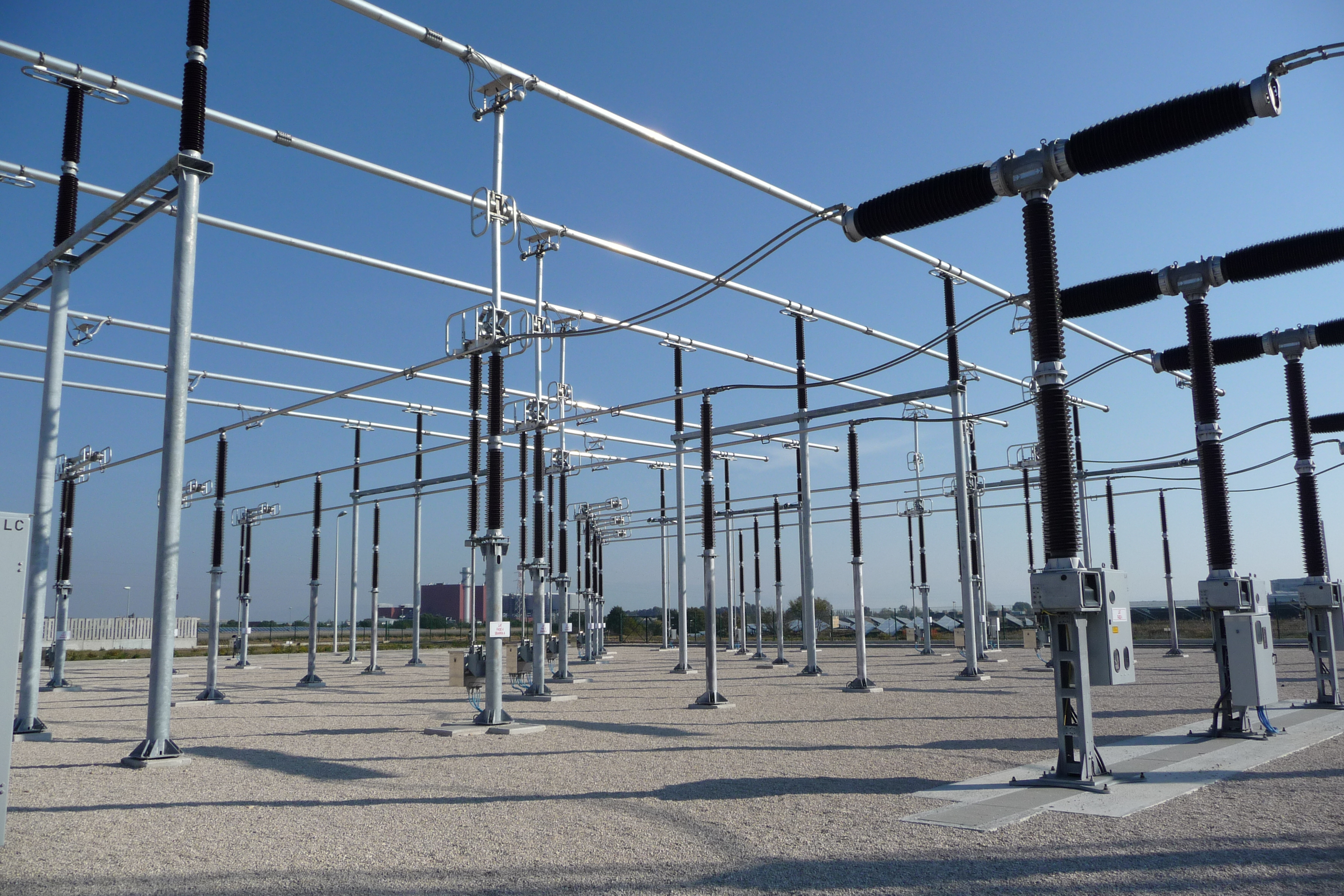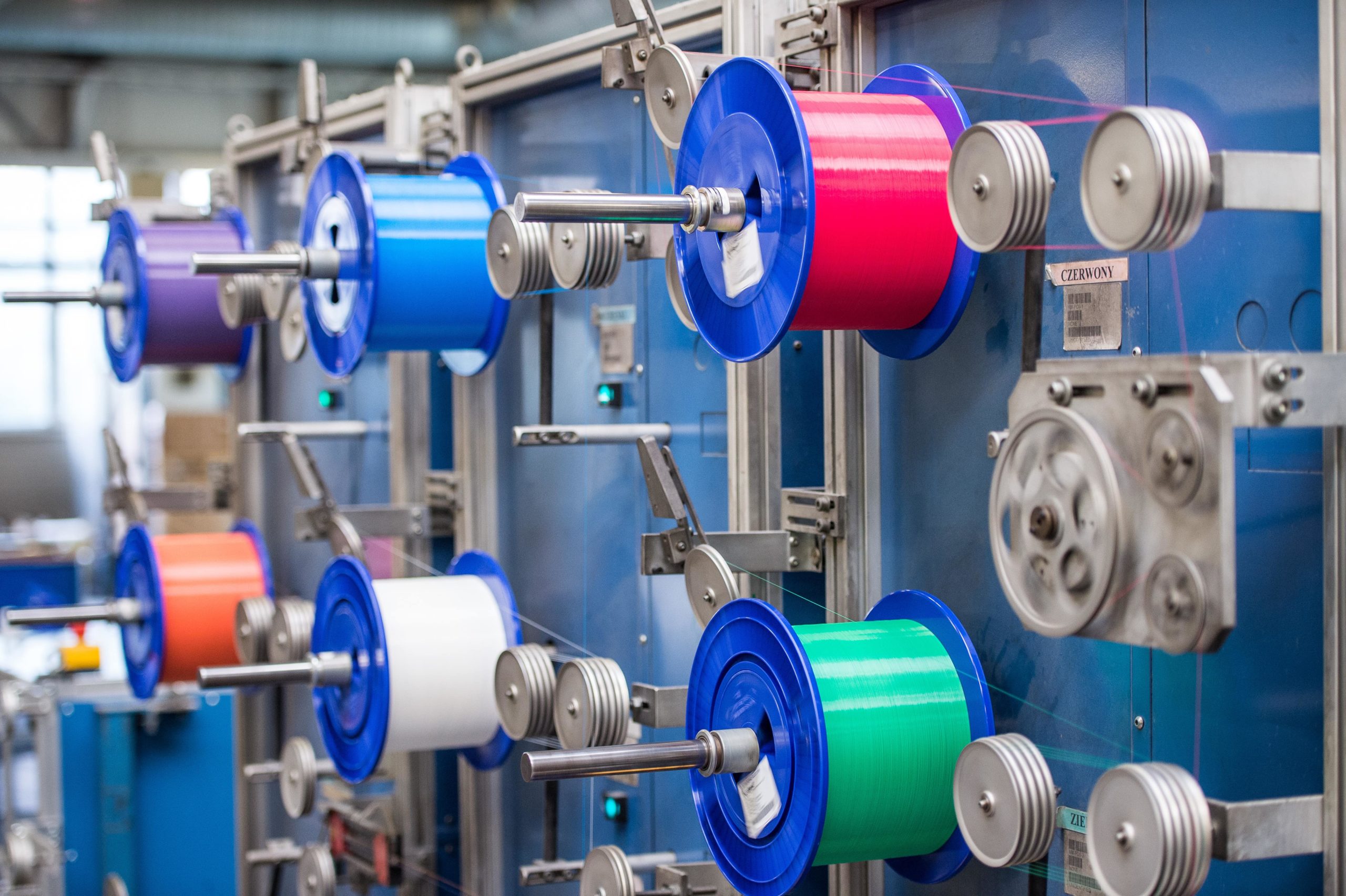 FASE DI POSA
CABLE CONNECTION - HIGH VOLTAGE
HV CABLE Cable Laying – HV cable in XLPE – double triad, Italy Taranto steelworks substation - 2021
CAVI AT
CABLE CONNECTION - HIGH VOLTAGE
HV CABLE Cable Laying – HV cable in XLPE – double triad, Viareggio ENEL Substation, – 2007
CAVI AT
CABLE CONNECTION - HIGH VOLTAGE
HV CABLE Installation in tunnel – HV cable in XLPE – Three cable connections, HPP ENEL G.P. Villa Santa Maria, Chieti – 2011
CAVI AT
CABLE CONNECTION - HIGH VOLTAGE
HV cable connections for mobile S/S "SCRI" TERNA - 2010
CONDOTTI MT
BUSBAR DURESCA CONNECTION - HIGH CURRENT
MV BUSBAR Duresca (RIP) – Connection to Transformer, Löbbia, Switzerland, Canton Grigioni - 2010
CONDOTTI MT
BUSBAR DURESCA CONNECTION - HIGH CURRENT
Joint assembling for MV Duresca busbar, Ponte Resia, ALPERIA (former AEW) – 2016
PASSAMURO AT
DURESCA WALL BUSHING DM TYPE TEST
Factory Acceptance Test stage – wall bushing DM type RIP – HV outdoor / indoor
PASSAMURO AT
420 KV ELECTRICAL SUBSTATION
HV PORCELAIN INSULATOR for HV equipment and supporting HV Substation bus-bars
PASSAMURO AT
EXPERIENCE ON MORE THAN 24,000 TYPES OF CONSTRUCTIONS PRODUCED
We are ready to serve the market with ad hoc projects based on market demands
BBC Trade consolidates its position on the market in the production of turnkey systems for HV (high voltage) cable connections and HC busbar connections (high current).
BBC Trade in 2022, acquired several orders of cable connections in HV, from the main Italian contractors qualified in the ENEL Group, for the construction of installations - BESS (Battery Energy Storage System).
BBC Trade in 2022 purchased, together with its Polish partner Tele-Fonika Kable SA, the first EHV (extra-high voltage) contract, for the construction of a 380kV cable connection, c/o the C.le ENEL of Trino Vercellese (VC), through an important contractor on the Italian market.
BBC Trade in 2022 entered as a supplier in the Pittini Steel Group, with its innovative solution of High Current RIP busbar connection, type DURESCA, built by the Partner MGC Moser Glaser of Basel. Our solution has been chosen by the Customer's Technical Management as the best retrofit/expansion solution for one of the PITTINI Group's production plants.
BBC Trade in 2022 managed on behalf of its representative Matelec Sal, a Lebanese company, the acquisition of important orders for » distribution transformers, for the Italian (e-distribution) and Spanish (Endesa) markets, for several million euros.
BBC Trade in 2022, continued its marketing action on the market, obtaining as its objective the acquisition by Matelec of three significant orders for "power transformers. and in particular:
ENEL Produzione
ENEL Green Power
e-distribuzione
BBC Trade, after market research, having responded to a need of its customers, has taken a position on the Italian market as an exclusive distributor of the following products, both in the Energy and Telecommunications sectors:
»Wall-bushings, up to 245kV voltage, with qualification processes in the ENEL and TERNA Group.
»Porcelain insulators, BBC Trade has contributed to the achievement of product certification by its representative Aditya Birla Insulators Ltd in TERNA Rete Italia, referring to supporting insulators and HV switch insulators, according to INS CI S o1, up to voltage 420kV.
» fiber optic cables, with qualifications in both the ENEL group and Open Fiber
BBC Trade in 2023, responds to the request of ENEL group to enter the market of high voltage electrical substations. With this choice, BBC Trade places itself in Italy as the interlocutor to meet the increasing demand for implementation of the network and its HV electrical substations.